Cleaning the headset lenses
Use the cleaning cloth provided in the box to wipe the headset lenses.
Important:
Make sure the cloth is dry before using it to clean the lenses.
Wipe in a circular motion from the center to the outer edges of the lenses.
While cleaning the lenses, do not scratch the lenses nor disassemble other parts of the headset.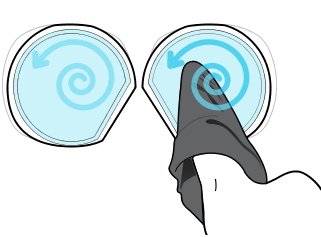 Tip:
You can also use an air pump to blow away dust and particles from the headset lenses.