SteamVR

Base Station 2.0

SteamVR

Base Station 2.0 uses advanced optics to determine the exact location of each

VIVE Tracker (3.0)

and

Rover

module.

Important:
The base stations transmit signals to

VIVE Tracker (3.0)

. Make sure the lines of sight between the base stations and the

VIVE Tracker (3.0)

units are not obstructed.
The signals transmitted by the base stations may interfere with nearby infrared sensors, including those used by infrared remote controls.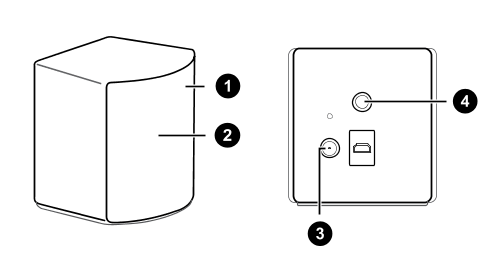 | | |
| --- | --- |
| 1 | Status light |
| 2 | Front panel |
| 3 | Power port |
| 4 | Threaded mounting hole |
Warning:
Do not attempt to force open the base stations for any reason. Doing so could injure you or damage the product.
If the front panel of a base station is cracked or damaged, stop using the base station immediately and contact the VIVE Support team.
Visit VIVE Support to learn more about Base Station 2.0.
Related How-tos

Related How-tos