Adjusting the diopter dial
You can adjust the diopter dial even after setting up
VIVE Flow
. This is useful when sharing your VR glasses with friends or family so they can adjust it to get a clear and sharp view.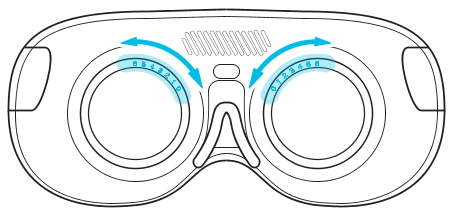 If you're currently running an app, tap/press the

VIVE

button on the controller, and then select

Back to Home

.
Select

Library

>

Tutorial

>

Diopter adjustment

.

Follow the onscreen instructions to adjust the diopter dial to get a clear view.

Important:

Do not attach the face cushion when adjusting the diopter dial. You only need to attach the nose rest.

When you've finished the steps, you'll be taken back to Home.
Important:
Remember to remove the nose rest and re-attach the face cushion when you're done.