About the
VIVE Cosmos

headset

VIVE Cosmos

is your window to the VR environment. When you use

VIVE Cosmos

with the External Tracking Faceplate, it needs base stations to track the headset and controllers.
Front and side views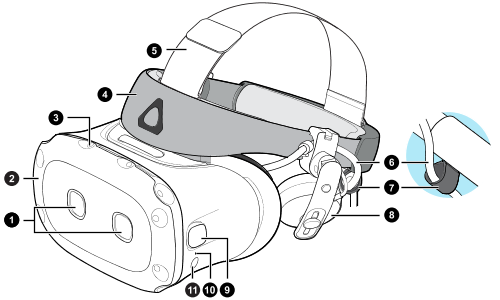 Dual cameras
Front cover
Tracking sensor
Headset band
Top strap
Headset cable
Headset cable strip
On-ear headphone
Side/tracking cameras
Status light
Headset button
Important:
The cameras on the headset are sensitive. Do not cover or scratch them.
The

VIVE Cosmos

External Tracking Faceplate doesn't support camera tracking or passthrough. Use a different faceplate that supports these features.
Back and bottom views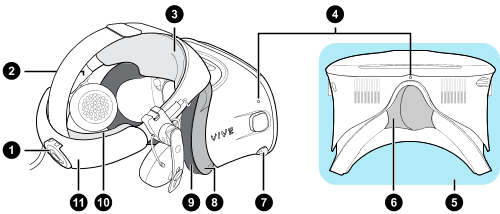 Adjustment dial
Side cushion
Front pad
Mic
Visor
Nose rest
Interpupillary distance (IPD) knob
Face cushion frame
Face cushion
Back pad
Headset band
Inner view (face cushion frame removed)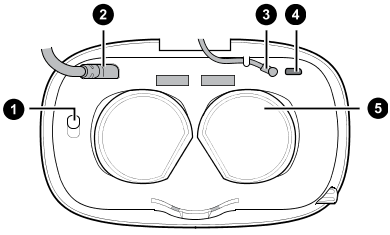 1. Front cover lock button
2. Headset cable
3. Audio cable
4. USB Type-C® cable slot
5. Lenses