VIVE Pro 2 Headset
Sharp. Precise. Immersive.
***VIVE Pro 2 Headset does not include controllers, base stations or VIVE wireless adapter.
Substance by Adobe is extensively used by designers, architects and creative artists to create very realistic materials and textures in the digital world and we are thrilled with HTC's new generation of VR headsets bringing high resolution and colour fidelity to the wider enterprise market. With HTC's new VIVE Pro 2 and VIVE Focus 3, you will get a real sense of details in VR, such as leather grain, carbon fibers, wood texture and we are looking forward to promoting these new possibilities together with HTC.
With Autodesk VRED, customers can visualize their virtual prototypes as true to life as possible. With the new VIVE Pro 2, VRED users can explore their latest vehicle designs in VR checking both interior and exterior from overall look and stance up to evaluation of the driver experience inside the car. This is a great improvement and will allow our customers to accelerate their development process.
Creators who value outstanding visuals, fast iteration, and superior precision choose Unreal Engine for their workflows. Virtual reality at scale is integral to real-time production, whether you're storytelling with virtual film sets, designing locations that don't yet exist, or training for unpredictable real-life scenarios. HTC's new VIVE Pro 2 and VIVE Focus 3 introduce new levels of fidelity that artists and designers will be able to embrace to deliver even more inventive content using our tools.
Dassault Systèmes, the 3DEXPERIENCE company, provides software solutions to sketch, design, simulate, manufacture and market almost any product. Our customers have been using HTC's VIVE Pro for several years to let their teams, and their own customers, experience their design at life size. Now, with HTC's new high resolution VIVE Pro 2 and CATIA, designers can visualise detailed materials such as carbon fiber or leather, real time, while modifying their design.
ENSCAPE software is used by many architects across the world to quickly transform their projects from architecture or CAD software into very realistic visual simulations. This helps to accelerate product design phases and involve many different stakeholders on the customer side and reduce late changes. With HTC's new generation of high resolution VR headsets, VIVE Pro 2 and VIVE Focus 3, the level of photorealism is boosted to a completely new level which will greatly help to make the right decisions during project reviews.
With real-time tool Twinmotion, architecture firms—regardless of their size—can transform their BIM or CAD model into a compelling VR walkthrough experience. Virtual reality tools help immerse customers by making them feel physically present in a non-physical world. A growing number of our customers are using virtual reality, and HTC's new generation of high-resolution VR headsets such as the VIVE Pro 2 and VIVE Focus 3 bring the level of realism in Twinmotion to a completely new level. This will greatly help architects to involve their customers deeper in the many decisions made during the life of a project.
Next-level graphics and sound for riveting PC-VR. Purposeful and pragmatic ergonomics delivers smooth and
comfortable immersion.
Introducing the
VIVE Pro 2
. Upgrade your headset setup with the highly anticipated sequel to the award-winning
VIVE Pro series.
Best-in-class display,
remastered
Experience exceptional
comfort
Hi-Res certified audio
Move with freedom
and precision
Tech Spurt
"… undoubtedly the most premium PC-VR …" 
ETR VR
"… the cleanest experience of virtual reality on PC …"
abydos
"… The image is very clear, the best headset I've ever had on my head …"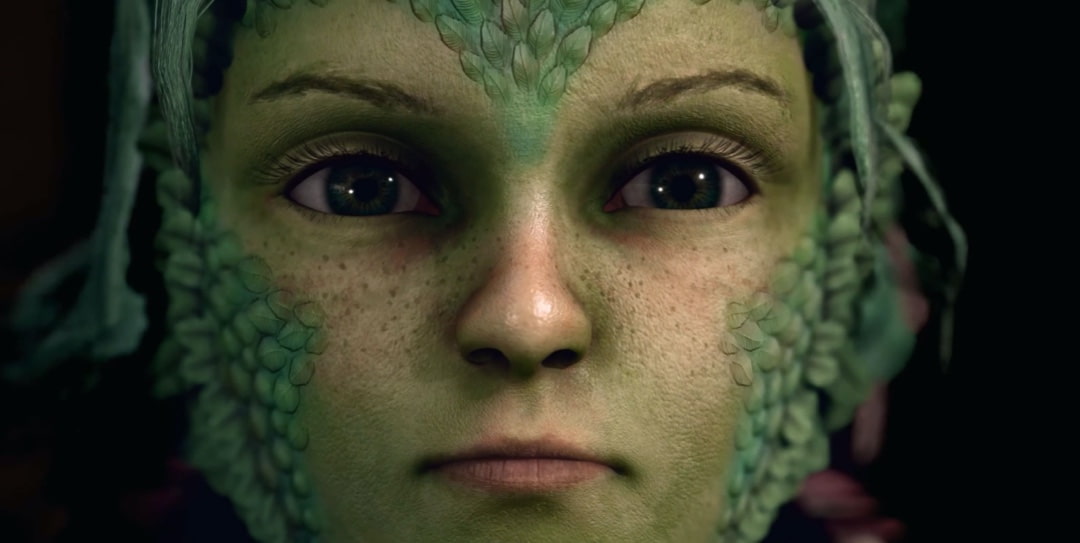 Dive into the creative depth. See, share and explore ideas in brilliant clarity. Bring out the finer details in VR games. 5K resolution turns everything in VR into visual feasts.
*5k resolution may be subject to processing compatibility.
Expand your horizon.
Wide 120° horizontal field of view (FOV) expands the VR viewing experience. The increased angle better aligns with the human eyes, letting you see more naturally and comfortably.
Fast, smooth, ultimate in VR graphics.
Enjoy exceptional visual fluidity with 120Hz refresh rate. Experience graphics-intensive applications and games the way the creators intended.
Minimize eye fatigue.
Adjustable interpupillary distance (IPD) for optimum viewing comfort. Easily find your sweet spot with the dial design while wearing the headset.
*IPD - the distance measured in mm between the centers of eye pupils.
Ergonomic design for balance and comfort.
Industry-defining balanced construction and adjustability. A comfortable fit for VR sessions of any length and purpose. Suits a wide-range of head sizes and vision types, even glasses.
Submerge in
high-quality sound.
Hear VR environments the way they're meant to be heard. With 3D spatial sound integration and a powerful amplifier, the Hi-Res certified headphones deliver immersive soundscapes that will change your world.
MRTV
"… Virtual worlds simply look fantastic with the Pro 2."
Virtual Reality Oasis
"… one of the best visual experiences you can have …"
Ben Plays VR
" - it looks fantastic."
Upgradable and backward compatible
Stay compatible with your current setup and future compatibility. VIVE Pro 2 Headset provides versatile compatibility with VIVE Base Stations 1.0 and SteamVR™ Base Stations 2.0, as well as original VIVE and VIVE Controllers (2018).
Base stations and controllers sold separately for VIVE Pro 2 headset.
Precision and versatility for productivity and play.
VIVE Tracker (3.0) -
Go beyond controllers.
Lighter, smaller and more powerful than its predecessor. Bring real-world objects into VR or deploy as body sensors. Inspire a new level of realism and control to the immersive experience.
Learn more about Tracker (3.0)
VIVE Facial Tracker -
Express more than words in VR.
Capture true-to-life facial expressions and realistic mouth movements for immersive interactions.
Learn more about Facial Tracker
VIVE Wireless Adapter -
Untethered PC-VR.
Remove cords from the equation and roam without hindrance.
Make wireless, multi-user virtual reality an actuality with the lightweight, easy-to-setup VIVE Wireless Adapter.
*VIVE Wireless Adapter supports up to 3264 x 1632 resolution and 90Hz refresh rate when used with VIVE Pro 2.
Learn more about Wireless Adapter
Get started developing for VIVE.
Whether you are developing content or you are going to distribute your content through Viveport store, we have the SDKs for you.
Learn more
Get the most out of VR with INFINITY.
Enjoy unlimited access to hundreds of VR games, apps and videos.
Visit Viveport