Getting started with your VIVE XR Elite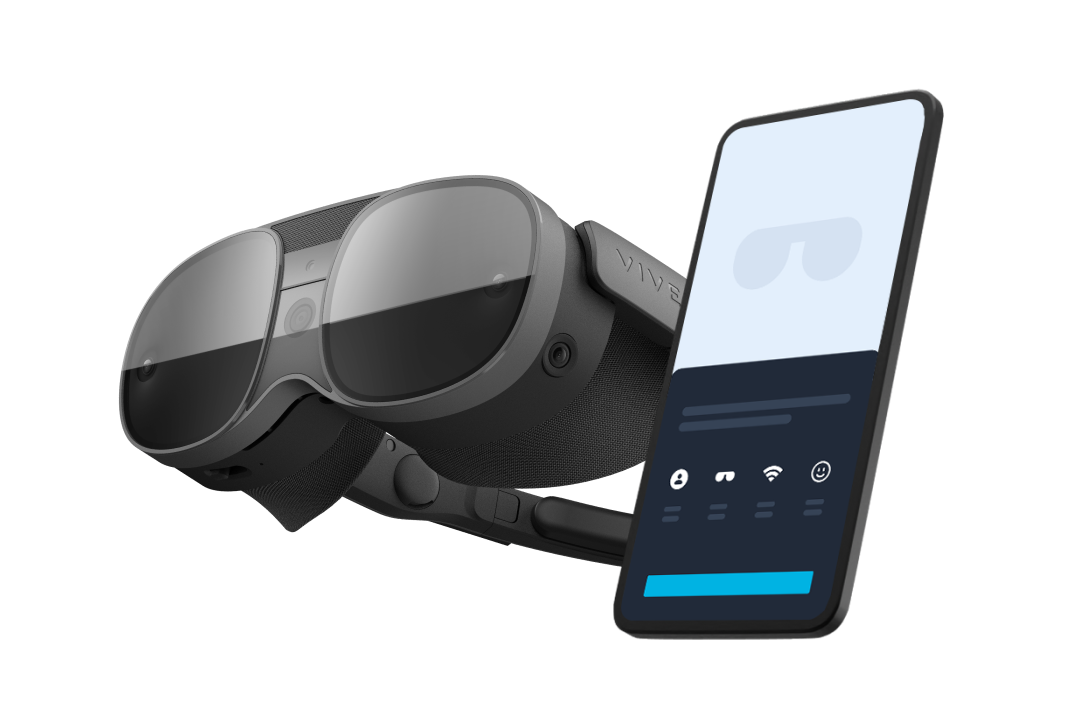 Ease into VR from your phone
Download the VIVE Manager app and get started with VR one step at a time.
Or dive into VR directly
Put on your VIVE XR Elite and start setting them up right away.
VR setup
Start PC VR streaming right away
Just download and install VIVE Streaming on your PC, then connect your VIVE XR Elite. It's that simple.
VIVE Streaming
Download VIVE Streaming on your PC
vive.com/streaming
System requirements: 1x USB port (USB 3.0 or higher recommended) and either Wi-Fi 5 (802.11ac) or Wi-Fi 6/6E (802.11ax, 5/6 GHz)
If you're new to VR, don't sweat it
If it's your first time using VR, we recommend setting up your VIVE XR Elite with the VIVE Manager app. With VIVE Manager, you can take advantage of the following features.
Turn on phone notifications so you don't miss any calls, texts, or app updates while in VR.
Easily cast VR content to your phone, record your VR screen, and take screenshots in VR.
If you're an Android user, mirror your phone screen in your VIVE XR Elite to use your favorite apps in full-screen VR.
For business
We offer a variety of deployment and device management solutions. For more details, check
Organization setup