HTC VIVE Technology used in Penumbra's REAL System for Stroke Patient Recovery
Penumbra's revolutionary new REAL™ Immersive System uses HTC VIVE Focus™ and animated content to provide rehabilitation to stroke patients
SEATTLE, March 9, 2020 /PRNewswire/ HTC VIVE®, the leader in premium virtual reality (VR), and Penumbra (NYSE: PEN), a global healthcare company focused on innovative therapies, announced today that Penumbra's new solution for stroke recovery, the REAL™ Immersive System (REAL System) is using a custom-designed VIVE Focus™ head mounted display to help patients recover from stroke and other neurological injury.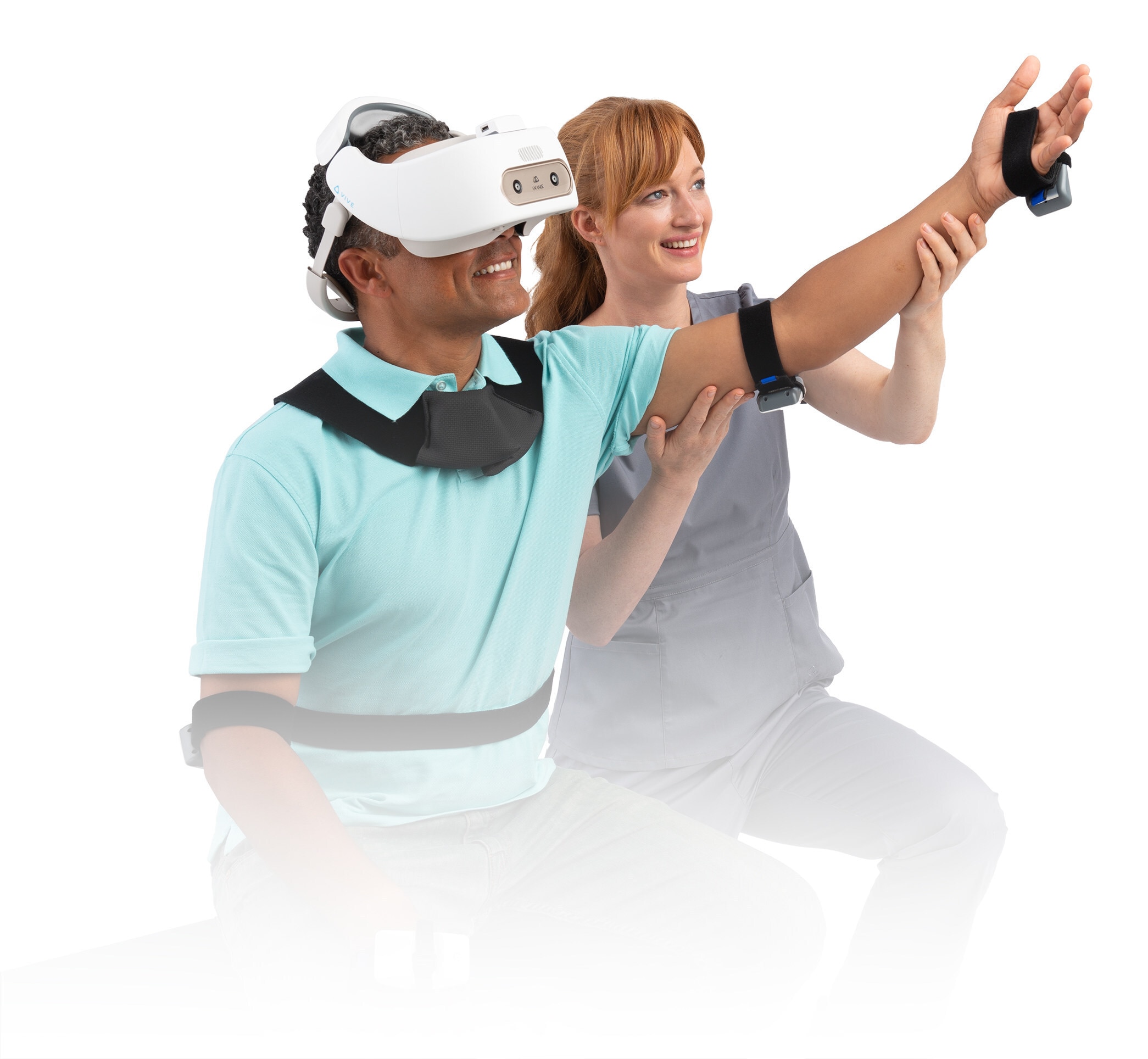 Evidence shows that rehabilitation can help survivors of neurological injury, such as those due to stroke or trauma, recover their abilities. Rehabilitation drives neuroplasticity, or the brain's ability to reorganize itself by forming new connections. However, research has shown that only 30% of patients ever attend rehabilitation. And even if they do attend, the average amount of days spent rehabilitating using traditional methods is less than optimum. Created by Penumbra, and using VIVE VR technology, the REAL System places patients into an animated world with therapeutic experiences designed to increase neuroplasticity through patient engagement and retention.
"When it comes to patients who have suffered neurological injury, there are very real barriers to overcome in the rehabilitation process," said Dan O'Brien, HTC Global Head of Enterprise. "We're excited the VIVE Focus can help by providing the power and portability for clinicians to treat patients outside of traditional settings with the REAL System."
The REAL System is a portable VR rehabilitation solution for upper-extremity rehabilitation that can be used at the patient's bedside, in a therapy gym, or in a mobile health location. The three main components of the system include the VIVE Focus headset, a set of six sensors, and a tablet with the TherapyView™ app that allows the clinician to administer and monitor the therapy session.
Upon powering on, the patient is immediately immersed in VR, engaging in visual and physical challenges guided by their therapist. Body sensors are attached with soft neoprene bands, and in less than two minutes of set-up time, the patient is working in a virtual world with their full-presence avatar. The therapist can see what the patient sees on an included tablet interface, which the therapist uses to select various activities, adjust activity parameters, and monitor the patient's experience at the tap of a button. Data from the patient's movement and accomplishments is securely saved so that documentation is easy to produce, and long-term trending can guide the patient's recovery.
VIVE Focus is HTC's signature standalone headset for enterprises. The high-resolution dual 3K AMOLED screens and Qualcomm® Snapdragon™ 835 processor enables patients to enjoy real-time feedback and interaction with Penumbra's content, while the wireless headset ensures patients can move freely. Penumbra worked closely with HTC to customize the headset specifically for rehabilitation patients, ensuring that it had the proper weight, fit and comfort.
For more information on the REAL System, or to order a REAL System, visit www.realsystem.com.
About Penumbra
Penumbra, Inc., headquartered in Alameda, California, is a global healthcare company focused on innovative therapies. Penumbra designs, develops, manufactures and markets novel products and has a broad portfolio that addresses challenging medical conditions in markets with significant unmet need. Penumbra sells its products to hospitals and healthcare providers primarily through its direct sales organization in the United States, most of Europe, Canada and Australia, and through distributors in select international markets. The Penumbra logo is a trademark of Penumbra, Inc. www.penumbrainc.com
HTC VIVE
HTC VIVE is the premier virtual reality (VR) platform and ecosystem that creates true-to-life VR experiences for businesses and consumers. The VIVE ecosystem is built around premium VR hardware, software, and content. The VIVE business encompasses best-in-class XR hardware; VIVEPORT platform and app store; VIVE Enterprise Solutions for business customers; VIVE X, a $100M VR business accelerator; VIVE STUDIOS, an entertainment, gaming, and enterprise content studio; and VIVE ARTS for cultural initiatives. For more information on VIVE, please visit www.vive.com.
# # #
HTC, VIVE, the HTC logo, and the VIVE logo are the trademarks of HTC Corporation. All other names of companies and products mentioned herein may be the trademarks of their respective owners.