HTC VIVE Unveils VIVE Focus Plus Pricing, Availabilty, Improved Connectivity, And Enhanced Lenses
VIVE Focus Plus will be available April 15 for $799 for enterprise customers
New 'multi-mode' functionality makes a myriad of external content sources accessible to the VIVE Focus Plus
SEATTLE, March 25, 2019 /PRNewswire/ - HTC VIVE® today unveiled VIVE Focus Plus pricing, availability, details about enhanced lenses, and the multi-mode capability to access content from external devices at their annual VIVE® Ecosystem Conference (VEC2019) in Shenzhen. Designed to meet the demanding needs of commercial users, VIVE Focus Plus will provide developers and business partners enhanced optics, featuring all new fresnel lenses implemented into the HMD to enhance visual clearness and bring objects to life like never before. The standalone headset will be available April 15 on VIVE's website for $799 and initially sold in 25 markets worldwide, supporting 19 languages.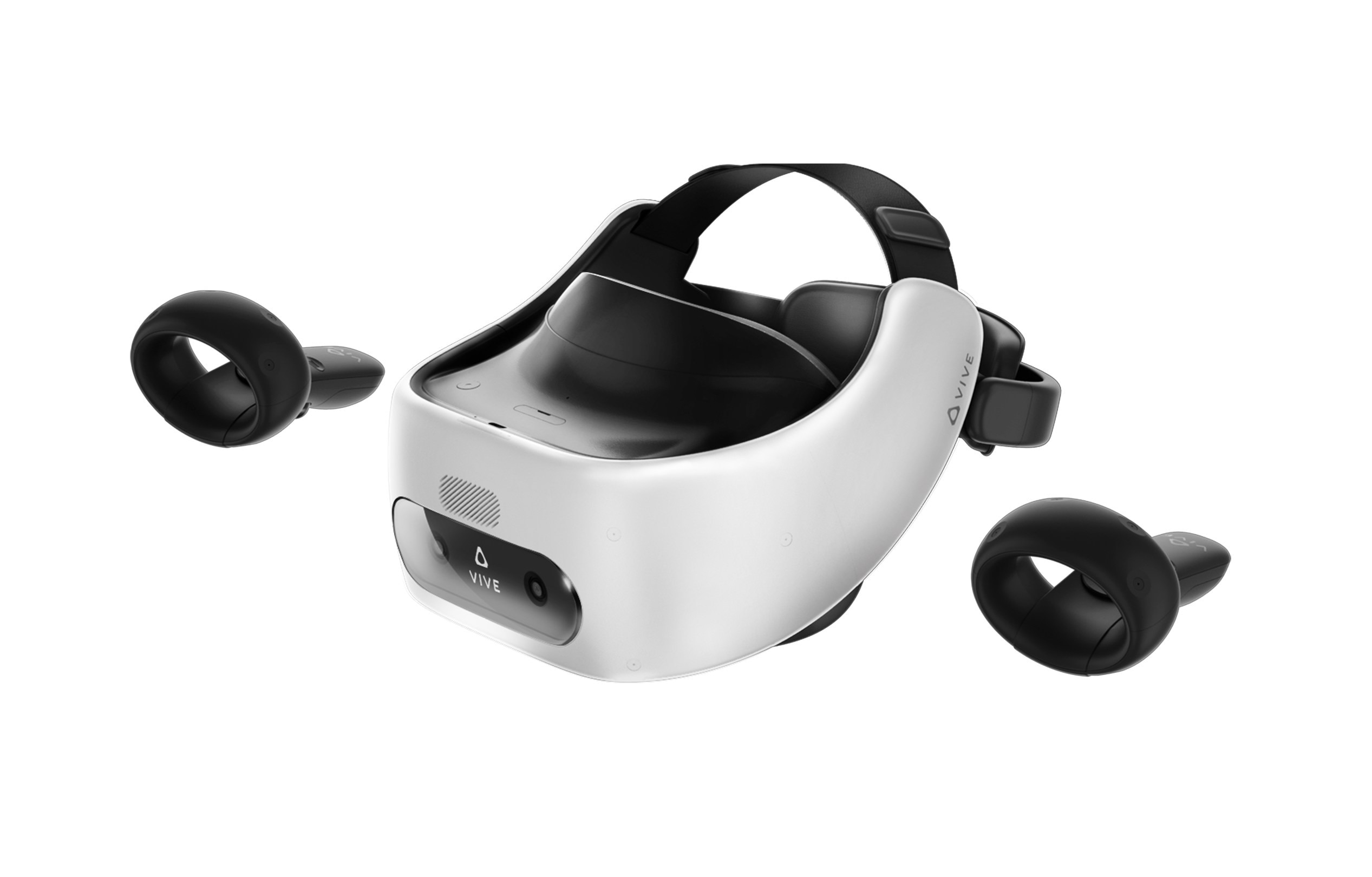 "With the unveiling of these enhancements for VIVE Focus Plus, the VR industry is taking a big step forward with this new generation of full-fidelity standalone VR devices enabling total freedom of interaction and freedom of connection," said Alvin Wang Graylin, China President, HTC. "We're thrilled so many developers and partners are supporting this product with exciting experiences across a wide range of use cases, showcasing the incredible opportunity for VR/AR to enter all facets of our lives."
New crisp visuals and upgraded features for business use
Designed to meet the needs of enterprise customers, VIVE Focus Plus has new fresnel lenses which offer a sharper visual to reduce any screen door effect. The new lenses create a crisper, more true-to-life visual for users to truly immerse the headset user. With the newly added dual 6DoF controllers, increased comfort for extended VR sessions, and enhanced optics, VIVE Focus Plus users can blur the lines between reality and virtual reality in addition to having peace of mind with enterprise support. In most markets, the product will include an enterprise license for use at no additional cost.
Powered by the VIVE WAVETM Platform with content from VIVEPORTTM, users will have access to nearly 250 VIVE Wave applications at launch that run natively on the VIVE Focus Plus, and the VIVEPORT Infinity Wave subscription program for the VIVE Focus already includes over 70 premium titles. A number of these new titles provided will debut demonstrations at VEC2019, generating much excitement for the attendees.
New multi-mode capability turns VIVE Focus Plus into a VR hub for multiple content sources
With the newly added dual 6DoF controllers and its multi-mode capability, VIVE Focus Plus users can not only enjoy native standalone VR content, but also access a huge collection of existing content across a range of devices. The new "multi-mode" capability will be compatible with PC VR, PCs/laptops, smartphones, game consoles, 2D video streaming devices, live 360 camera streaming and upcoming Cloud VR services. These types of content extensions will be demonstrated live at VEC2019.
VIVE Ecosystem Conference 2019 event highlights
More than 15 different 6DoF standalone VR applications will be demonstrated at VEC2019, including content employing haptic solutions, arena-scale gaming, multi-player experiences, and even mixed-reality gaming. By linking the VIVE Focus Plus with a haptic vest, visitors will be delivered an unparalleled multi-player experience where users will feel immersed in the "Paintball VR" battle. ModalVR, co-founded by Nolan Bushnell, will also show off their super large-space tracking system enabling up to 40 standalone devices to be tracked in real-time across a physical space up to 900k square feet, unleashing the potential of stadium scale VR theme parks. During VEC2019, VIVE will also demonstrate the first fully interactive mixed-reality game for standalone VR devices from New Tech Walkers Studio, where users get fit hitting virtual objects while still maintaining the added safety of seeing the real space around them via the VIVE Focus Plus front facing cameras.
The 5G Hub, which generated high interest at MWC2019, will also be featured at VEC2019. The device will be showcased demonstrating the potential of interactive 5G Cloud VR rendering and also high-definition 360 video live streaming. With the newly released Insta360 EVO dual-mode 180/360 camera, designed for VIVE Wave platform, users of VIVE Focus or any VIVE Wave enabled devices will be able to connect their headsets directly with the EVO via a Wi-Fi or a future 5G connection to share the highlights of our lives with their friends and family from around the world.
At VEC2019, HTC VIVE is further strengthening the bond between the VR and the entertainment industry by agreeing to jointly create VR content with Beijing Culture Co. Ltd., based on the Chinese blockbuster movie, "The Wandering Earth."
You can access the press kit for photos and videos from VEC2019.
VIVE Focus Plus Specs
Display: 3K AMOLED (2880x1600)
Processor: Qualcomm Snapdragon™835
Audio: Built-in Speaker
Tracking: Inside-Out
Frame Rate: 75Hz
Field of View: 110-degrees
Battery: 4000 mAh
Controller: 6DoF
Data Connectivity: Wi-Fi® 802.11 a/b/g/n/ac
Memory (RAM/ROM): 4/32 GB
Connector: USB Type-C
Charging: QC3.0
Encryption: File-based (same security as Android Smartphone)
About HTC
HTC Corporation aims to bring brilliance to life. As a global innovator in smart mobile devices and technology, HTC has produced award-winning products and industry firsts since its inception in 1997, including the critically acclaimed HTC U and Desire lines of smartphones. The pursuit of brilliance is at the heart of everything we do, inspiring best-in-class design and game-changing mobile and virtual reality experiences for consumers around the world. HTC is listed on the Taiwan Stock Exchange (TWSE: 2498). www.htc.com.
# # #
About HTC VIVE
VIVE is a first-of-its-kind virtual reality platform, built and optimized for room-scale VR and true-to-life interactions. Built on the SteamVR platform, VIVE delivering on the promise of VR with game-changing technology and best-in-class content, VIVE has created the strongest ecosystem for VR hardware and software, bringing VR to consumers, developers and enterprises alike. The VIVE ecosystem is built around the best VR hardware in market, supported by VIVE X, a $100 million accelerator for VR and related technology start-ups, VIVPORT, a global platform and app store with the world's first VR subscription model that operates in more than 60 countries, and VIVE Studios, its VR content development and publishing initiative. For more information on VIVE, please visit www.vive.com.
# # #
HTC, the HTC logo are the trademarks of HTC Corporation. All other names of companies and products mentioned herein may be the trademarks of their respective owners.