VIVE Studios Announces '7 Miracles,' The World's First Feature-Length Cinematic VR Experience
Film to push the boundaries of what's possible with VR filmmaking Film to premiere at Raindance Film Festival where it has been nominated for the Grand Jury Prize: Best Immersive Story
SAN FRANCISCO, Aug. 23, 2018 /PRNewswire/ -- VIVE Studios today announced 7 Miracles, the division's first feature film, in partnership with Panogramma and Film Production Consultants. 7 Miracles is the world's first feature-length cinematic VR experience and will premiere at the 26th Raindance Film Festival, Europe's leading independent Film Festival on October 3rd. The VIVE Studios' film has been nominated for the festival's Grand Jury Prize: Best Immersive Story, recognizing creative achievement in immersive storytelling. 7 Miracles will be releasing on all major VR headsets later this year.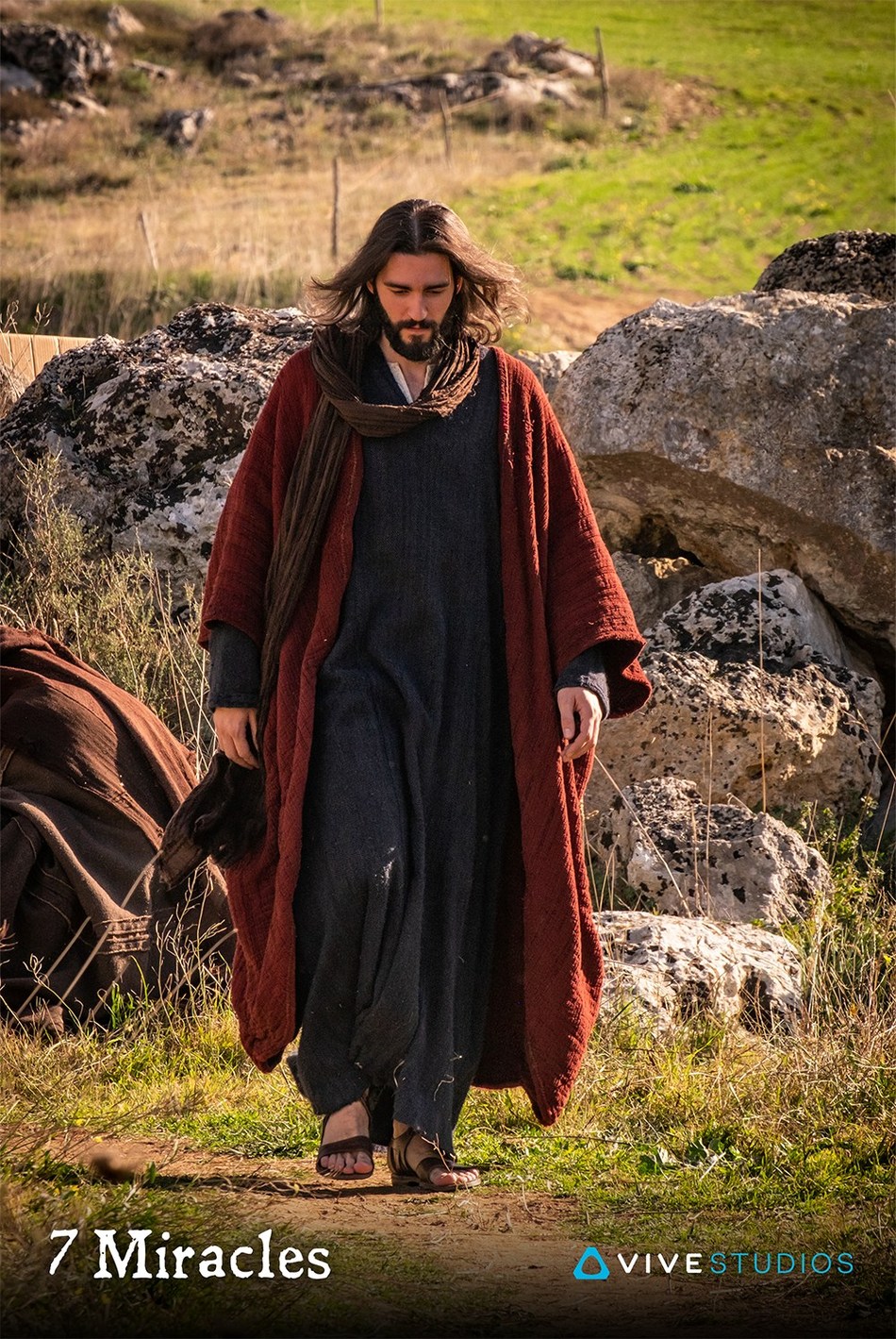 VIVE Studios Announces '7 Miracles,' The World's First Feature-Length Cinematic VR Experience
7 Miracles recreates the seven miracles performed by Jesus Christ based on the Gospel of John in virtual reality. The seven-part 360-degree experience immerses and connects the audience in these storied events like never before. Harnessing the latest capture in virtual reality technology, the film was created using photogrammetry and volumetric video capture, producing images in 8K with additional scenes built in 3D.
"We are thrilled to push the boundaries of story-telling in VR with 7 Miracles," said Joel Breton, GM of VIVE Studios. "Our amazing film production team has worked tirelessly to pioneer the technology for cinematic virtual reality and to bring the viewers back in time to experience the miracles of Jesus for themselves."
"Working on this project has been a wonderful experience for me and my team. This new cinematic VR technology has given my team and me a chance to create and tell more personal and intimate stories," said Enzo Sisti, Executive Producer. "I'm very proud of our work."
7 Miracles was directed by Rodrigo Cerqueira (Jesus VR: The Story of Christ) and co-directed by Marco Spagnoli (Hollywood Invasion, Hollywood on Tiber, Walt Disney and Italy – A Love Story). The VR film was produced by Enzo Sisti (Aquaman, Wonder Woman, Avengers: Age of Ultron, Passion of the Christ) and VIVE Studios' Joel Breton (Pirates of the Caribbean, Unreal, Anno 1602, Terrarria) and Rodrigo Cerqueira. 7 Miracles was shot in Rome and in Matera where blockbusters such as The Passion of the Christ and Ben Hur were filmed.
Vive Studios' 7 Miracles will premiere at the 2018 Raindance Film Festival, the largest independent film festival in the UK. The 26th Raindance will take place September 26 – October 7, 2018 in central London.
# # #
About HTC VIVE
VIVE is a first-of-its-kind virtual reality platform, built and optimized for room-scale VR and true-to-life interactions. Built on the SteamVR platform, VIVE delivering on the promise of VR with game-changing technology and best-in-class content, VIVE has created the strongest ecosystem for VR hardware and software, bringing VR to consumers, developers and enterprises alike. The VIVE ecosystem is built around the best VR hardware in market, supported by VIVE X, a $100 million accelerator for VR and related technology start-ups, VIVPORT, a global platform and app store with the world's first VR subscription model that operates in more than 60 countries, and VIVE Studios, its VR content development and publishing initiative. For more information on VIVE, please visit www.vive.com.
# # #
HTC, the HTC logo are the trademarks of HTC Corporation. All other names of companies and products mentioned herein may be the trademarks of their respective owners.