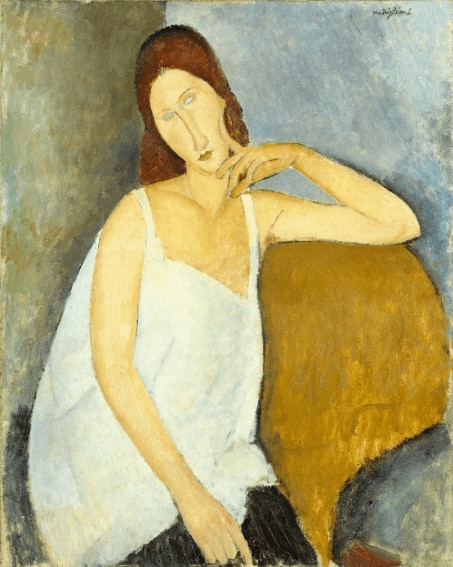 HTC VIVE PARNTERS WITH TATE MODERN
London, UK– June 26, 2017– Vive has lead the way for delivering pioneering VR experiences in the art world, and today we're thrilled to reveal an exciting new partnership with Tate, on the upcoming Modigliani exhibition – the first of its kind at Tate Modern.
The exhibition, which will be open to the public from 23 November 2017 – 2 April 2018, will feature an integrated VR experience on Vive, taking visitors deep into the artist's world. Recreating elements of early twentieth century Paris, the experience will draw on archival material and new research to bring his historical context to life.
The city of Paris was vital to Modigliani and his move there in 1906 from Italy transformed his work. Using Vive's immersive VR technology, visitors can delve into the surroundings that shaped his art, revealing a fresh perspective into Modigliani's life and influences.
Paul Brown, GM for HTC Vive, Europe said: "We are delighted to be partnering with Tate Modern on this ground-breaking exhibition. At the start of the 20th century, Modigliani was a pioneering force in art innovation, pushing boundaries and new possibilities which inspired his peers and contemporaries. At Vive, we see something similar at the start of the 21st century with VR, and with Vive we want to revolutionise the way people create and experience art. Our relationship with Tate is another step towards bringing people closer to art than ever before."
Frances Morris, Director, Tate Modern said: 'We are thrilled to be working with Vive to bring a new and exciting digital experience to our visitors. We are always looking to push creative boundaries and we think this will be a fantastic opportunity to give the public a different and in-depth understanding of this much-loved artist through new technology.'
Vive has been centre stage at leading art venues and events around the world, including Tribeca Film Festival, The Venice Biennale and Somerset House, to name just a few. Our first major project started with Virtually Real, featuring works from contemporary students of the Royal Academy of the Arts and in a world-first, artworks were created entirely in virtual reality and then elements were 3D printed and displayed.
We're proud to be the VR platform of choice for many artists around the world, and we're continuously inspired by the incredible creations being made possible only with Vive. We hope to roll out even more exciting projects 2017 - stay tuned to the Vive blog for more news!
About HTC
HTC Corporation aims to bring brilliance to life. As a global innovator in smart mobile devices and technology, HTC has produced award-winning products and industry firsts since its inception in 1997, including the critically acclaimed HTC One and HTC Desire lines of smartphones. The pursuit of brilliance is at the heart of everything we do, inspiring best-in-class design and game-changing mobile and virtual reality experiences for consumers around the world. HTC is listed on the Taiwan Stock Exchange (TWSE: 2498).www.htc.com.
About HTC VIVE™
VIVE is a first-of-its-kind virtual reality platform developed by HTC and Valve for total immersion in virtual worlds. Designed from the ground up for room-scale VR and true-to-life interactions, Vive delivers on the promise of VR with game-changing technology and best-in-class content. Vive has been recognized with hundreds of awards and wide critical acclaim since its unveiling in 2015. Vive owners can also discover and purchase content from Viveport, the app store for VR. Visit www.VIVE.com or www.viveport.com for more information.
###
HTC and the HTC logo are the trademarks of HTC Corporation. All other names of companies and products mentioned herein may be the trademarks of their respective owners.