About
VIVE Wireless Adapter
Freeing you from restrictive cabling,
VIVE Wireless Adapter
attaches to your headset and wirelessly receives VR data from your computer.
Powered by Intel® WiGig®, VIVE Wireless Adapter offers a fast, responsive, near-zero latency VR experience for maximum performance. VIVE Wireless Adapter is lightweight, easy to set up, and comes with a powerful easy-swap battery so you can explore the full virtual range of VIVE™, VIVE Pro series, and VIVE Cosmos series headsets.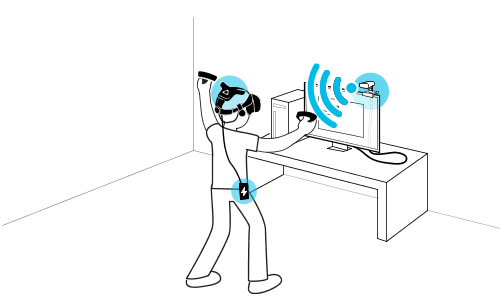 Related How-tos

Related How-tos