Step 2: Attach the tracker to the headset
Remove the film from the tracker, and then attach to the bottom of the headset.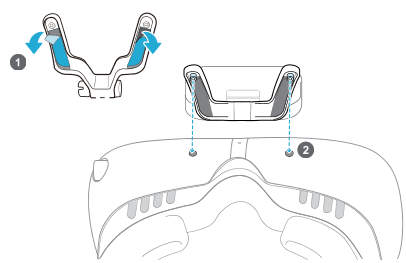 On the bottom of

VIVE

 Facial Tracker

, peel the film off the adhesive strips.
Do the following to attach

VIVE

 Facial Tracker

on the bottom side of your headset:

Gently squeeze the frame of the tracker inward so that it's easier to align the pins with the screw holes on the headset.

Press firmly and evenly to attach the tracker to your headset.