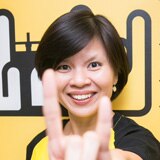 Anita Huang
Anita leads the overall planning & operations of Taiwan Startup Stadium. Her professional experience includes senior executive positions at Yahoo!, Google, Tudou in the greater China region, with responsibilities ranging from marketing management, business development, product management, P&L management, and data analytics. She also managed to survive the lead-up and craziness of a Nasdaq IPO. Anita has advised growth companies in fundraising, business strategy, and brand development. She embraces the sharing economy and has done home+car swapping vacations in 10+ countries. Anita holds B.S. in English Literature from Fu Jen University and M.S. in Integrated Marketing Communications, Medill School, Northwestern University. LinkedIn https://tw.linkedin.com/pub/anita-huang/67/1ba/b01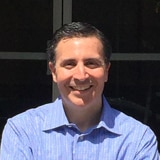 Marc Metis
Marc is a VP in HTC's Vive VR group and leads Vive X San Francisco. He's an experienced executive in VR, games, mobile, ecommerce, and consumer electronics. In mobile gaming, he headed marketing in the West for DeNA and held senior leadership roles in marketing, product development, and later as CEO at venture funded Digital Chocolate. Prior to that, Marc headed marketing and ecommerce for SanDisk. He has deep experience in console and PC games, including as VP of Global Brand Management for Activision. He began his career at McKinsey & Company. Marc earned an MBA from Harvard Business School and a Bachelors degree from Dartmouth College.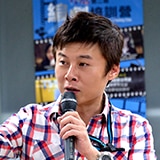 Szu-Ming Liu
Szu-Ming Liu, Director at TVBS' program department and overlooks channels' management, operation and content production. In 2015, Szu-Ming not only won the "Best Drama of the Year" award at the 50th GBA (Golden Bell Awards), he also received numerous awards from the Global Chinese Music Awards. He is a talented musician and has previously worked with famous Chinese artists like Leslie Cheng, Emil Chau, Richie Ren and Amei Chang to create classic hits that people today still loved. He then transited to the media industry as the General Manager at the Innovation Centre in Tudou, China, and was the first in the industry to successfully monetize through online video content. He is also an experienced marketer, and his brilliance is recognized through consecutive commercial awards given by the 42nd and 43rd GBA.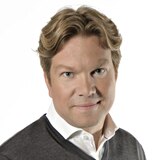 Rikard Steiber
Before joining HTC as SVP of Virtual Reality, Rickard successfully built up several international businesses in Video on Demand, YouTube MCNs and eSports, as the CEO for MTGx and Chief Digital Officer at Modern Times Group. At Google, he was Global Marketing Director of Mobile and Social Advertising and prior to this ran marketing for all Google's products in Europe. He co- founded of Scandinavia Online (AOL of Nordics) and founder and build Xlent Strategy Consulting.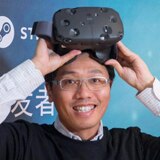 Raymond Pao
Raymond graduated from the masters of Mechanical Engineering in The University of Taiwan and has a double masters degree in Electrical and Mechanical Engineering in The University of South Carolina. He was the special assistant to the CEO of HTC. Raymond is experienced in understanding consumer electronics user experience and the progression of modern technology. Now he not only takes on an crucial role in HTC in developing the VR technology blueprint and partner strategies, he also parties in the business and strategic development in the Asia region markets in aim to build the HTC VR product brand presence as well as to increase its market shares.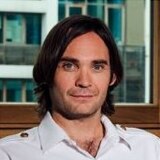 Joel Breton
Joel has produced and launched more than thirty top-selling videogames across twenty five commercial platforms in his career. His first role as a game producer was for GT interactive, where he produced several key franchises, including Doom, Duke Nukem, Total Annihilation, Unreal, and the first version of the Unreal engine. He then worked for Bethesda Softworks, where he launched top- selling games Sea Dogs, Burnout, and Pirates of the Caribbean. Joel is currently VP of Global VR Content for HTC VIVE. He is actively working with development studios around the world to ensure a vibrant content portfolio across all categories of VR content including games, education, video, music, social, health, and entertainment.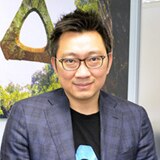 Jimmy Feng
Jimmy Feng is the Chief of Staff to CEO for HTC, and focuses on business planning for the VR business. Before joining HTC, Jimmy was a project leader with the Boston Consulting Group (BCG), where he led project teams helping large clients in APAC solve complex business issues such as go-to-market strategy, China-entrance strategy and process optimization. Prior to management consulting, Jimmy has a software engineering background with extensive programming and project management experience with Motorola.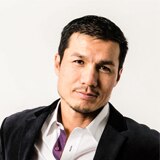 Alvin Wang Graylin
Alvin Graylin is the China President of HTC VR leading the Vive business in the region. He has over 20 years of business management experience in the tech industry, including 15 years in Greater China. Alvin is a serial entrepreneur, having founded four venture-backed startups in the mobile and internet spaces, covering mobile social, ad tech, search, big data and media. Additionally, he has held $100+ million P&L roles at public companies such as Intel and Trend Micro. Alvin received his BS in electrical engineering from the University of Washington, MS in computer science from MIT and MBA from MIT's Sloan School of Management.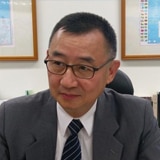 Caleb Ouyang
Caleb has acted as the supervisor for HTC in the past and has incorporated his extensive background in business management, corporate social responsibilities and church ministries into an one single corporate culture that fully unleashes the power of teamwork, nurtures the team sprit in embracing differences, in aim to co-create a brighter stage with all future Vive X participants.