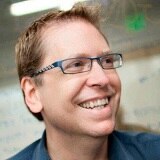 Aaron Pulkka
Experienced Game Developer (Disney, Sony, Activision, etc.)
Main location: United States/ China
Aaron is an interactive entertainment producer with a Master's degree in Computer Science & Engineering and more than 20 years of game development experience, including design, programming, and publishing for Disney, Sony, THQ, Vivendi Games, and Activision. He also has 10 years of Virtual Reality development experience, highlighted by his 1990s thesis work advised by Dr. Thomas Furness at the Human Interface Technology Laboratory, design and programming for Aladdin's Magic Carpet VR attraction at the Walt Disney Imagineering Research & Development VR Studio, and most recently consulting and contributing to independent projects through his own companies in the USA and China.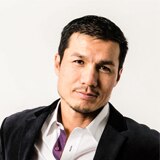 Alvin Wang Graylin
Alvin Graylin is the China President of HTC VR leading the Vive business in the region. He has over 20 years of business management experience in the tech industry, including 15 years in Greater China. Alvin is a serial entrepreneur, having founded four venture-backed startups in the mobile and internet spaces, covering mobile social, ad tech, search, big data and media. Additionally, he has held $100+ million P&L roles at public companies such as Intel and Trend Micro. Alvin received his BS in electrical engineering from the University of Washington, MS in computer science from MIT and MBA from MIT's Sloan School of Management.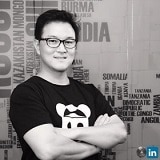 Andrew Kim
As a VR enthusiast and expert, Andrew has been working with or for LGE, Oculus, Samsung, and many leading Chinese VR HW and SW/CP partners since 2012. Currently, Andrew is the CEO of 87870, one of the top leading media company that focuses in VR in China, and an advisor and investor for VR startups.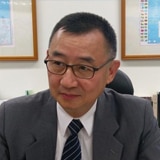 Caleb Ouyang
Caleb has acted as the supervisor for HTC in the past and has incorporated his extensive background in business management, corporate social responsibilities and church ministries into an one single corporate culture that fully unleashes the power of teamwork, nurtures the team sprit in embracing differences, in aim to co-create a brighter stage with all future Vive X participants.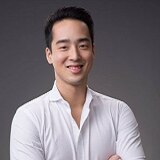 Chris Tuan
Chris is the Head of VR Advertising at Unity based in Shanghai. Chris is a former accountant turned BD professional. He has spent the last five years in China, Hong Kong and Taiwan working in the tech industry, helping startups explore and establish business opportunities in APAC. Prior to his current role, Chris was Business Development Manager at Vumgle, a leading in-app video advertising platform backed by Google Ventures. Before that, he was COO and Product Manager of DJYT (豆浆油条), a mobile dating app. Chris started his career as an Associate at PwC New York Office. Chris holds a Bachelor degree from Robert H. Smith School of Business of University of Maryland.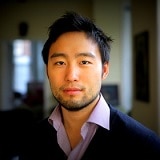 Eugene Chung
Eugene Chung is a film director and the Founder & CEO of Penrose, a startup focused on augmented and virtual reality. Previously, Eugene was Head of Film & Media at Oculus VR, which was later acquired by Facebook for $2 billion. While at Oculus, Eugene co-created Story Studio, bringing together storytellers and artists from Pixar. Prior to Oculus, he was with New Enterprise Associates and Pixar Animation Studios. He holds degrees from UC Berkeley and Harvard.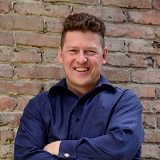 Greg Pilarowski
Greg Pilarowski is the founder of a boutique international law firm with offices in Shanghai and the San Francisco Bay Area that focuses upon providing legal services for technology, media and entertainment companies with interests in China and/or the United States. He graduated cum laude from Harvard Law School and is admitted to the New York Bar and the California Bar. Greg has served as a corporate associate in the New York, Hong Kong and Beijing offices of Sullivan & Cromwell, a top Wall Street law firm, and as the general counsel for Shanda, one of China's leading internet companies. Greg is fluent in Mandarin and has extensive experience with the internet and finance industries, as well as with China's legal environment.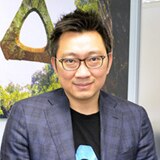 Jimmy Feng
Jimmy is a Principle with the Boston Consulting Group (BCG), where he leads project teams helping large clients in APAC solve complex business issues such as go-to-market strategy, China-entrance strategy and process optimization. Prior to management consulting, Jimmy Feng was the Chief of Staff to CEO for HTC, and focused on business planning for the VR business. Jimmy has a software engineering background with extensive programming and project management experience with Motorola.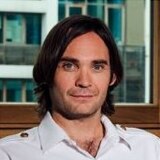 Joel Breton
Joel has produced and launched more than thirty top-selling videogames across twenty five commercial platforms in his career. His first role as a game producer was for GT interactive, where he produced several key franchises, including Doom, Duke Nukem, Total Annihilation, Unreal, and the first version of the Unreal engine. He then worked for Bethesda Softworks, where he launched top- selling games Sea Dogs, Burnout, and Pirates of the Caribbean. Joel is currently VP of Global VR Content for HTC VIVE. He is actively working with development studios around the world to ensure a vibrant content portfolio across all categories of VR content including games, education, video, music, social, health, and entertainment.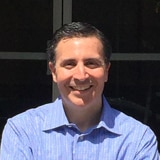 Marc Metis
Marc is a VP in HTC's Vive VR group and leads Vive X San Francisco. He's an experienced executive in VR, games, mobile, ecommerce, and consumer electronics. In mobile gaming, he headed marketing in the West for DeNA and held senior leadership roles in marketing, product development, and later as CEO at venture funded Digital Chocolate. Prior to that, Marc headed marketing and ecommerce for SanDisk. He has deep experience in console and PC games, including as VP of Global Brand Management for Activision. He began his career at McKinsey & Company. Marc earned an MBA from Harvard Business School and a Bachelors degree from Dartmouth College.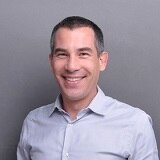 Nicolas Du Cray
Nicolas Du Cary is an Investment Director at Cathay Innovation, a global venture capital fund, created in affiliation with Cathay Capital Private Equity. Prior to his current role, Nicolas was a Venture Partner at Iris Capital Management, a global venture capital investor specialized in the digital economy and active in the US, China, Japan and Europe. Before that, he was the General Member at Angel Vest and Investment Director of at Orange Capital. Nicolas's Investments include: Yodo1, mobile game publisher (www.yodo1.com), iPinYou, #1 demand-side platform in China (www.ipinyou.com), CooTek, publisher of TouchPal (www.touchpal.com), one of the most installed third-party keyboards globally.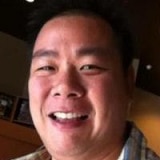 Norman Liang
Norman Liang is a Venture Partner at WI Harper, a cross-border venture capital firm focused on the US and Greater China markets where he focuses on consumer hardware and software companies. Norman leads investments and mentorship with the firms digital media companies. Previously, Norman led the international efforts of Sungy Mobile (NASD:GOMO) where he was responsible for the firm's Android and mobile businesses. Prior to that, Norman has been in executive business development and partnerships roles at IBM, Nokia, and Fox Interactive Media, the online division of NewsCorp.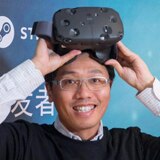 Raymond Pao
Raymond graduated from the masters of Mechanical Engineering in The University of Taiwan and has a double masters degree in Electrical and Mechanical Engineering in The University of South Carolina. He was the special assistant to the CEO of HTC. Raymond is experienced in understanding consumer electronics user experience and the progression of modern technology. Now he not only takes on an crucial role in HTC in developing the VR technology blueprint and partner strategies, he also parties in the business and strategic development in the Asia region markets in aim to build the HTC VR product brand presence as well as to increase its market shares.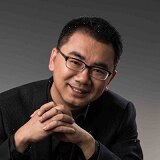 Remington Ji
Remington is the Marketing Director at ZhenFund, the leading angel investment fund based in Beijing. Remington has 12 years integrated marketing experience and exposure with Ogilvy China & North America offices, and was the youngest General Manager promoted at age 33 across Ogilvy Greater China offices. Prior to ZhenFund, Remington was the Chief Operating Officer at RedWorks under Ogilvy, where he transformed RedWorks Beijing from 30 to 100 people within 5 years and built Ogilvy Dalian office and Ogilvy Beijing Group Procurement team in 2013. He enjoys combining marketing and technology to solve real business problems and also making life more enjoyable.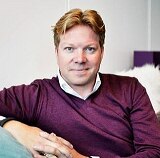 Rikard Steiber
Rikard is the President of Viveport and a Senior Vice President at HTC Vive. Prior to his current role, Rikard was CEO of MTGx, a company under Modern Times Group (MTG), an international entertainment group with operations that span four continents. Before that, Rikard spent more than six years at Google, holding the roles of Global Marketing Director and Director of Product Marketing EMEA, leading the mobile & social advertising teams. Rikard was the CEO and founder of Digiscope, an interactive media strategy consultancy company focusing on PC, TV, Mobile convergence and related digital and CRM strategies.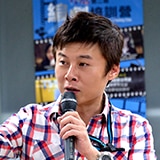 Szu-Ming Liu
Szu-Ming Liu, Director at TVBS' program department and overlooks channels' management, operation and content production. In 2015, Szu-Ming not only won the "Best Drama of the Year" award at the 50th GBA (Golden Bell Awards), he also received numerous awards from the Global Chinese Music Awards. He is a talented musician and has previously worked with famous Chinese artists like Leslie Cheng, Emil Chau, Richie Ren and Amei Chang to create classic hits that people today still loved. He then transited to the media industry as the General Manager at the Innovation Centre in Tudou, China, and was the first in the industry to successfully monetize through online video content. He is also an experienced marketer, and his brilliance is recognized through consecutive commercial awards given by the 42nd and 43rd GBA.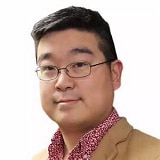 Tipatat Chennavasin
Tipatat is a General Partner at the Virtual Reality Fund. He has extensive experience creating both interactive VR/AR and 360 video. He became convinced of the power of VR when he accidently cured himself of his real life fear of heights while developing in VR. He has established himself as VR/AR industry spokesperson and thought leader, and has contributed to many publications and presented at various industry events, He also has entrepreneurial experience as co-founder and CEO of mobile game startup Big Head Mode, Inc. that he sold to PlayFirst to focus on VR. He is an advisor for many VR companies as well as a mentor for VR incubators and accelerators around the world, including Tokyo VR Startups. Tipatat obtained his BS from Stanford University in Symbolic Systems with a concentration in Human Computer Interaction.
Theo Priestley
Theo Priestley is one of the most recognized independent technology industry influencers and evangelists, ranking in the Top 100 thought leaders across Virtual/ Augmented Reality, Fintech, Artificial Intelligence, Big Data, Internet of Things and future trends. Recently appointed CEO at Cronycle, a collaborative platform for news and research. Theo has written insights for Forbes, Wired, The European Magazine, Venturebeat to name a few, and has been interviewed for many online publications including the BBC on his thoughts on technology and the future. A regular paid keynote speaker and panelist at conferences and events, Theo is engaged for his forthright views and isn't afraid to challenge conventional thinking and the marketing hype surrounding the industry when presenting, never pulling punches to get the message across on how technology can be applied to improve business and the customer experience. He has also successfully organised and run TEDx and Ignite events. Highly active across social networks, he sits in the Top 1% for social media engagement on Kred and Klout and is constantly sharing articles and his analysis that he feels his audience would be interested in. Theo is also active in the startup community, mentoring within UK and US accelerators and sits on a number of advisory boards.
Tom Furness
Known as the "Godfather of VR", Professor Furness is a Professor of Industrial Engineering and the Founding Director of the Human Interface Technology Lab at the University of Washington. Dr. Furness is a pioneer in the development of interfaces between humans and complex machines. He has been a crusader for over the past 24 years for building aircraft cockpits which take into account the perceptual organization of the human. Most of his work has centered on the concept of virtual interface technologies which prove a circumambience of three dimensional spatial information to the human using the visual, auditory and tactile sensory modalities. Prior to joining the University of Washington, Dr. Furness served as the Chief of the Visual Display Systems Branch, Human Engineering Division of the Armstrong Aerospace Medical Research Laboratory (USAF), Wright-Patterson AFB, OH. While in this position, Dr. Furness developed and evaluated visually-coupled systems and virtual interface concepts to improve the communication of information and control functions between the pilot and In 1986 he organized the Super Cockpit program, for the Air Force and served as the program director until leaving for the University of Washington. Dr. Furness has received the Air Force Systems Command Scientific Achievement Award and the Air Force Meritorious Civilian Service Award.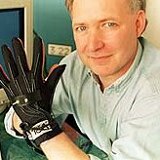 Walter Greenleaf
Walter Greenleaf is a research scientist, entrepreneur, and medical product developer. He is known internationally as an early pioneer in the medial application of virtual environment technology and is viewed as one of the founders of the field. For the last 25 years he has developed innovative clinical systems for use in physical and cognitive medicine, with a specific focus in the use of virtual reality technology. Walter has served as CEO and founder for InWorld Solutions, a company specializing in the therapeutic use of virtual worlds for behavioral health care, and Virtually Better, a company that develops virtual environments for the treatment of phobias, anxiety disorders and PTSD. Walter is Chief Science Officer for Pear Therapeutics, a company that is combining digital health technology with pharmaceutical therapy. He is a founding Board Member of the International Society for Virtual Rehabilitation. Walter has served as a scientific adviser and reviewer for the U.S. Public Health Service, National Science Foundation (NSF), National Institutes of Health (NIH), NASA, and the U.S. Department of Education.