We hope you enjoyed
your HTC VIVE +
T-Mobile Virtual
Reality Experience!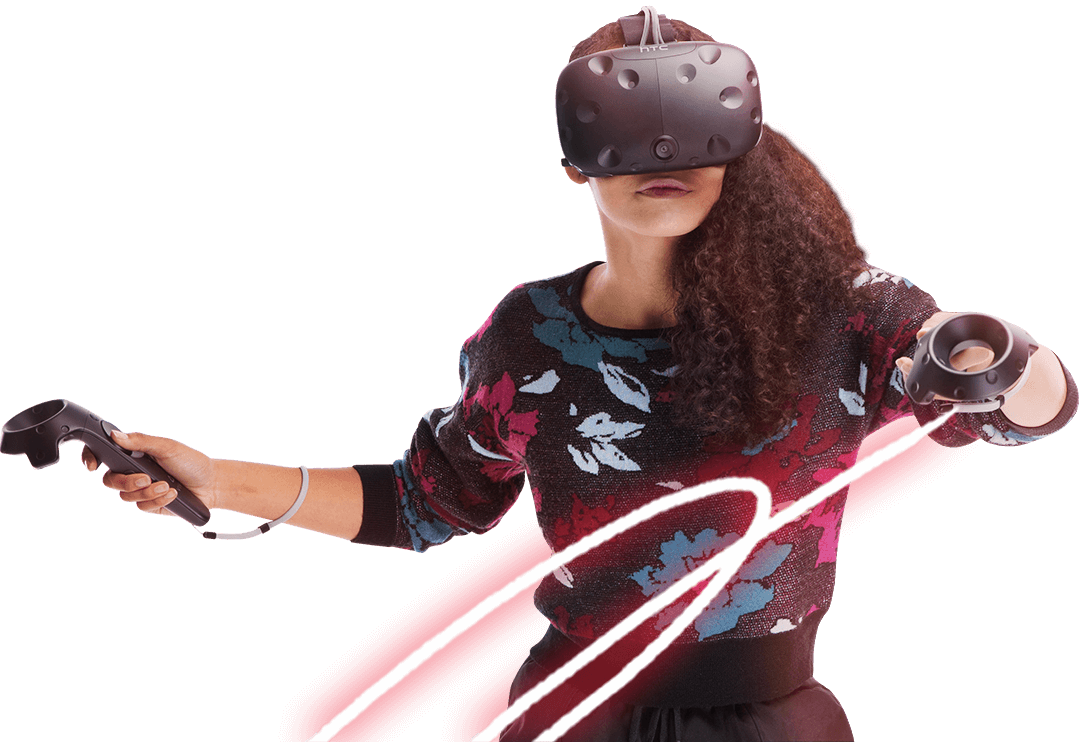 Welcome to immersive virtual reality
VIVE gives you an unparalleled, true-to-life VR experience
Room-Scale VR

Explore the virtual world with freedom to move around in a space up to 15' by 15'.

Don't have that kind of room? Use VIVE seated, standing, or in a space at least 6'6" by 5'.

Precision Tracking

SteamVR Tracking provides 360-degree coverage of your movements to the milimeter.

Don't worry, VIVE's Chaperone system warns you when you reach the boundaries of your play area.
AAA Games and Unforgettable Experiences
Get lost in over 2000 titles available for VIVE on Steam® and VIVEPORT™